Bonjour, aujourd'hui je vais vous présenter un petit logiciel qui vous permet de faire des recherches dans n'importe quel endroit.
Ce logiciel est disponible en version portable ou installable, il permet, grâce à un raccourci de lancer une fenêtre de texte recherche qui va chercher à différents endroits ce que vous lui précisez, un peu comme PowerToys Run (que je vous ai déjà présenté).

En plus de chercher des fichiers ou applications/logiciels, celui ci va un peu plus loin, car si vous lui spécifier devant votre recherche l'endroit ou vous souhaitez qu'il trouve la réponse, il va chercher directement. Exemple : avec une recherche « youtube LeLinuxienFr  » celui ci ouvre votre navigateur est ce met à la page YouTube de votre humble serviteur.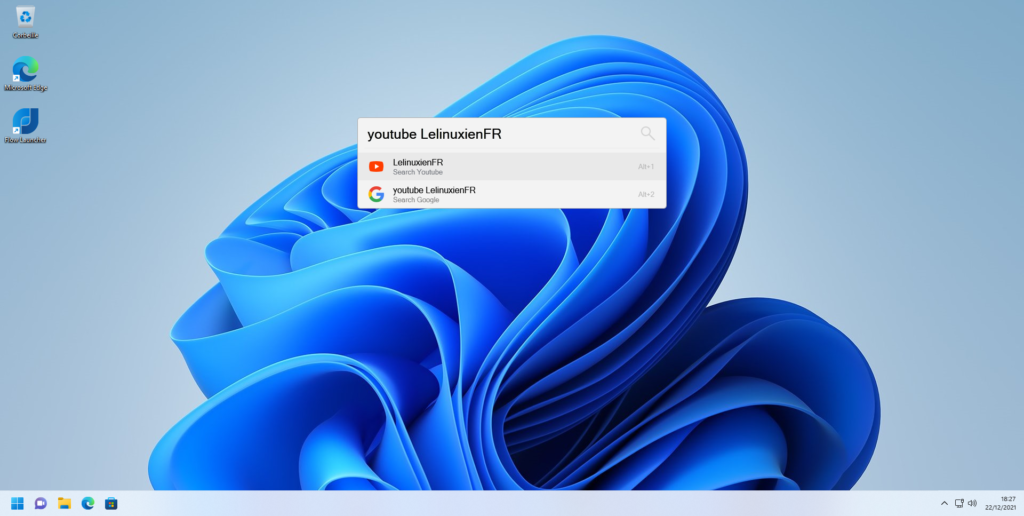 Cela fonctionne avec quelque commande assez simple, mais cela peut aller bien plus loin grâce à des plugins qui peuvent être mis en place dans le logiciel afin d'ajouter un peu plus d'outils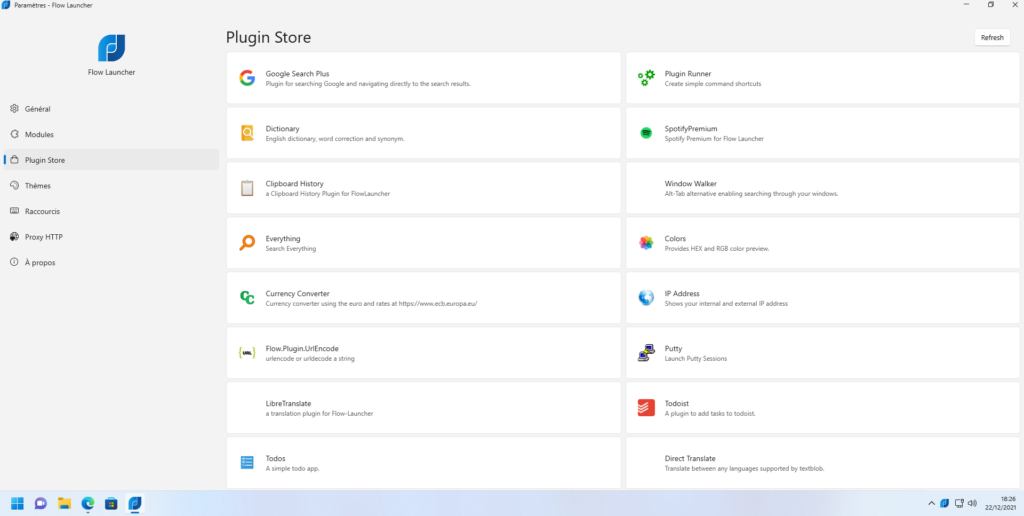 De nombreuses options vous est proposé comme afficher l'heure ou l'adresse IP grâce à un mot, mais vous pouvez faire des recherches Spotify, de jeux Steam (ou autre launcher)ou encore et la trouve sa assez utile des commandes à vous équipements connectés. Tout cela en installant un des plugins proposer.
En plus de tout cela le logiciel propose un panel de raccourci afin de facilité vos recherches ou prévoir quant au logiciel ou fichier que vous souhaitez.
| Hotkey | Description |
| --- | --- |
| Alt+ Space | Open Search Box (Default and Configurable) |
| Enter | Execute |
| Ctrl+Shift+Enter | Run As Admin |
| ↑↓ | Scroll up & Down |
| ←→ | Back to Result / Open Context Menu |
| Ctrl +o , Shift +Enter | Open Context Menu |
| Tab | Autocomplete |
| Esc | Back to Result & Close |
| Ctrl +i | Open Setting Window |
| F5 | Reload All Plugin Data & Window Search Index |
| Ctrl + h | Open Query History |
Pour finaliser l'article, il fait partie des premiers (hors logiciel prévu) à proposer une commande d'installation pour Windows (à la apt-get install).
WinGet install « Flow Launcher »